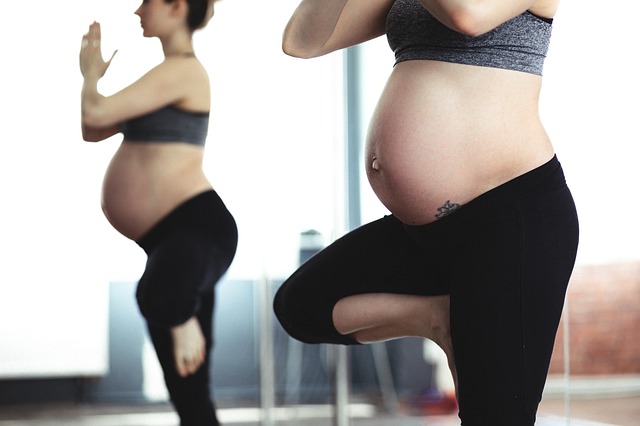 With Pregnancy, Movement Makes a Difference
Don't let the pains of pregnancy slow you down!
Fact: your lower back is under fire when it comes to the bodily changes that come with pregnancy. But that doesn't mean you have to accept the aches and pains of pregnancy as a bygone conclusion. With the help of chiropractic and a little proactivity on your part, you can use movement to keep your body and mind in a state of balance that will:
Fight stress
Provide a nurturing environment for your child to grow
Keep pain at bay
Sleep better
The exercises included in this blog post are generally advisable at any stage of pregnancy, even in the days leading up to your due date. However, be sure to always consult a health professional before implementing any changes in your exercise routine.
The simplicity of movement prevents the pains of pregnancy
Get out and walk: preferably outside, but 30 minutes a day of walking helps improve circulation and range of motion in spinal joints that are under fire thanks to the added weight of the child.
Leaning forward: the weight of the child and shifted center of gravity means that many mothers find themselves leaning backwards. The reverse motion, when performed on your knees and leaning on an exercise ball can provide an immense relief to your lower back.
The butterfly stretch strengthens pelvic floor muscles, and stretches the inner thighs and groin, helping your hips prepare for the passage of the child.
Finally, pelvic tilts: a pregnant woman's best friend. Pelvic tilts help to condition abdominal muscles and provides a therapeutic stretch to the lower back.
Chiropractic is therapy for pregnant women
Chiropractic during pregnancy focuses on maintaining alignment of the pelvis to prevent instability in the lower back. We rely on gentle manual adjustments and massage therapy to ease back pain and help you de-stress during the marathon-like process of pregnancy. If you are interested in using chiropractic to facilitate an easier pregnancy, give our office in Hackensack a call to schedule an appointment today.