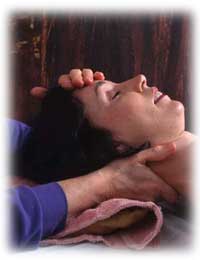 At Associates in Chiropractic, we provide chiropractic techniques that help treat the whole person, instead of just dealing with the symptoms.
Innovative Chiropractic Techniques
When it comes down to it, our treatments have been designed to help set up our patients to enjoy a life of health and wellness.
Chiropractic Techniques for the Entire Family
We utilize hands-on spinal manipulation, not to mention additional holistic and alternative treatments. The theory behind what we do is that proper alignment — especially when it comes to the body's musculoskeletal structure — will enable the body to heal itself with surgery or prescribed medication. The spine is an amazing part of the body that is inextricably connected to your overall health and wellness.
Modalities

Ultrasound
Low Level Laser
Electromuscular Stimulation
Russian Stimulation
Interferential Stimulation
Percussive Massage
Hydroculator Packs
Cold Packs
Activator Method
Gentle Osseous Adjustments
Exercise Instruction
Diathermy
Rehabilitation-Spinal & Extremities
Nutritional Counseling
Flexion Distraction
Cox technique
Flexion Distraction
We offer Nutritional Counseling and Weight Loss

Conditions We Treat:

Automobile Accident Injuries
Work Related Injuries
Slip and Fall Injuries
Subluxation
Lower Back Pain
Neck Pain
Upper Back Pain
Middle Back Pain
Spinal Disc Problems
Spinal Disc Herniation
Spinal Disc Bulge
Spinal Disc Degeneration
Whiplash
Scoliosis-Spinal Curvature
Shoulder Pain
Shoulder Sprain/Strain
Shoulder Rotator Cuff Injuries
Arm Pain
Wrist Pain-Carpal Tunnel Syndrome
Wrist Sprain/Strain
Migraine Headaches
Stress Related Headaches
Sciatica-Leg Pain
Tempromandibular Joint Dysfunction-TMJ
Knee Sprain/Strain
Knee pain
Ankle Pain
Ankle Sprain/Strain
Stress
Bed Wetting
Allergies-subluxation related
Asthma-subluxation related

All Conditions Within the Scope of the Chiropractic Practice Act

Most Insurance Accepted as Full or Partial Payment