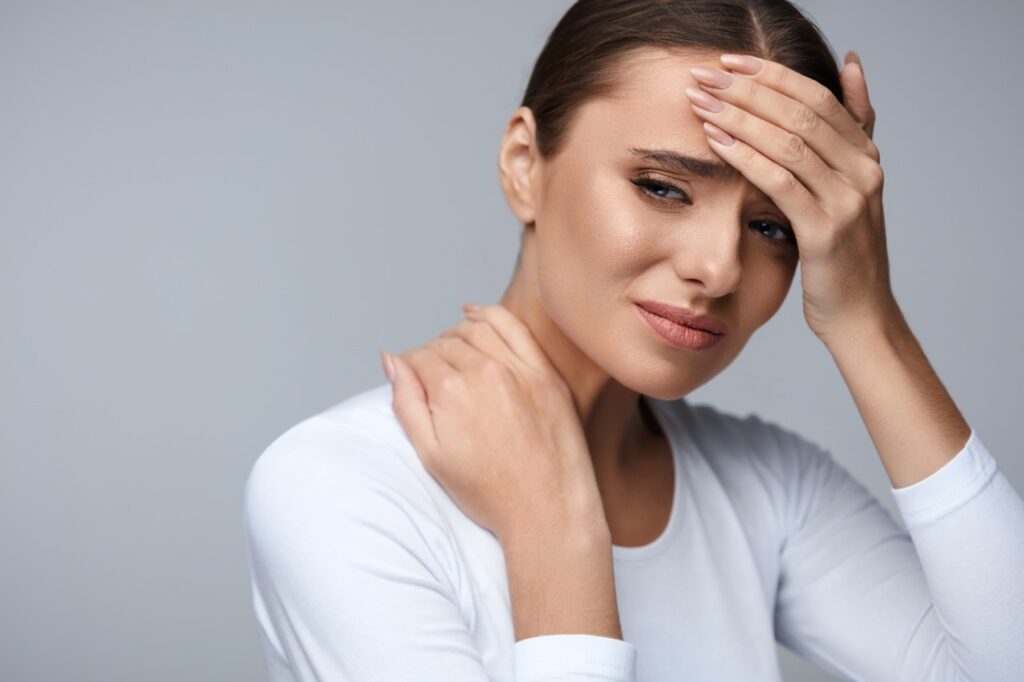 Prolonged Tension That Causes Pain
Myofascial pain syndrome is a chronic pain disorder characterized by pressure in sensitive points in the muscles called trigger points. In MPS, the stimulus point of pain is not where symptoms are felt; rather, the pain is referred to other points in the body. For example, a point of tension in the back could be causing pain to be referred to your head and you may think you are having chronic headaches. Many people are familiar with muscle strain or prolonged tension that causes pain, but MPS is unique because the pain will persist and, in many cases, worsen. Fortunately, MPS responds well to conservative treatment modalities, of the kind we offer.
Symptoms of MPS include:
Deep pain in a muscle
Pain that gets worse with time, despite rest or treatment
Tenderness in the muscles
Referred pain
Difficulty sleeping because of pain
Myofascial release and trigger point therapy are two modalities we utilize to help people suffering from myofascial pain syndrome.
Trigger point therapy utilizes cycles of pressure and releases from the chiropractor's fingerprints that get into the knots and release pain. While it is not the most comfortable form of massage, we follow up with a more relaxing hands-on treatment that helps increase circulation in the area, bringing oxygen and vital nutrients.
Myofascial release treats the problem similarly by relaxing the muscles, stimulating the stretch reflex in the affected muscle, and improving blood and lymph circulation.
These are minimally invasive techniques that can help you find serious release from myofascial pain syndrome. Furthermore, we can show you ways to target trigger points from home or in the office so that you can help yourself next time the pain flares up.