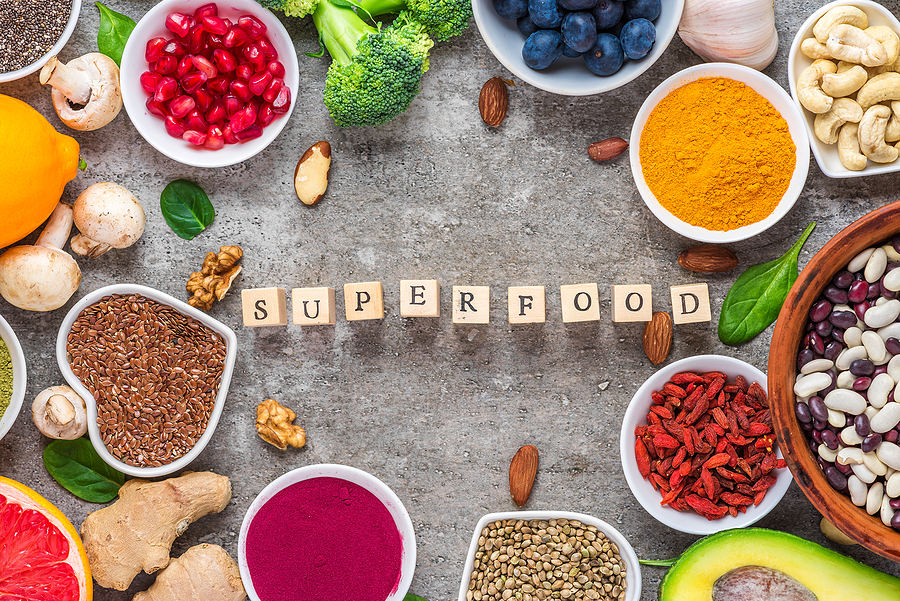 Which Superfoods Should I Choose?
When it comes to Superfoods, maybe you've been wondering which you should prioritize over others. Some foods might have even be mislabeled as a superfood in the marketing-heavy society we live in. Be aware that fads are often the name of the game in the health and nutrition world.
Superfood or Super Fad?
However, there are certain undeniable foods that have been labeled "Super" for centuries. For instance, even ancient tribes from the past knew that turmeric had certain health properties.
If you're wondering about where to start when it comes to superfoods, maybe it's a good idea to think about what you might need to accomplish in your health and your life.
Which Superfoods to Choose…
If you're looking for some anti-inflammatory superfoods, turmeric is an amazing ingredient. You can even put turmeric powder in your morning coffee to give your morning ritual a nutritional boost.
Blueberries are another great superfood that pretty much passes the test without question. Blueberries are loaded with antioxidants and also have a ton of potassium and vitamin C.
Salmon is another amazing superfood. If you're able to eat fish, salmon contains boatloads of essential omega-3 fatty acids, which helps support heart health.
Another great superfood is kale, which has a ton of fiber, antioxidants, vitamins C and K, iron, calcium, not to mention a full spectrum of additional nutrients that will help you avoid future health problems.
So, the short answer to the question this article raises is that you should start with what sounds… yummy. Eat the foods that you respond to initially, then work in the harder stuff to consume (like spirulina, apple cider vinegar, and other pungent food and beverage options) later on down the road. Eventually, even the superfoods you aren't a super big fan of will become an acquired taste for you.
Superfoods and Chiropractic Treatment…
Now that you're eating these superfoods and incorporating them into your diet, it's a great idea to combine your efforts with exercise as well as an active recovery plan. Chiropractic treatment counts as active recovery. At Associates in Chiropractic, we're here to ensure you stay happy and healthy for the long haul.
During your first visit we'll go over your health history and devise the most effective custom-tailored treatment protocol that works for your unique situation. Contact us today and let's get started!